C. C. Limited regularly collaborates interesting and challenging projects. Here are a few our most recent successes:
Baby Zebra-printed Hair-on Hide
Upholstery by Joslin Upholstery & Interiors of Seattle, WA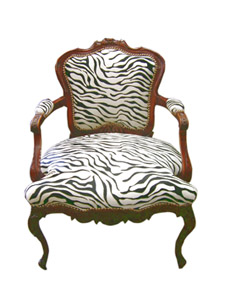 Custom Leather-Wrapped Table
Table designed by JNSQ Design and leather-wrapped by CCLI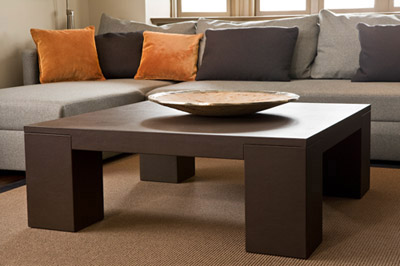 Leather Inlay on Bedroom Furniture
Romanza leather inlay on bedroom furniture by Handcrafted Creations Ltd.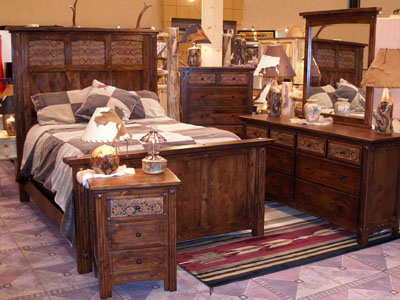 Custom Wine Rack with Leather Straps
C.C. Limited C. C. Limited Edition manufactured this beautiful custom wine rack using veg tan leather straps to support the wine bottles - a unique leather application!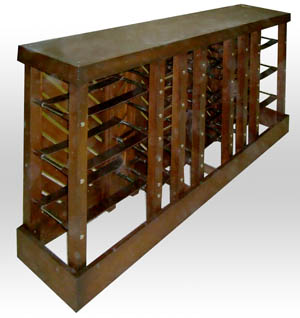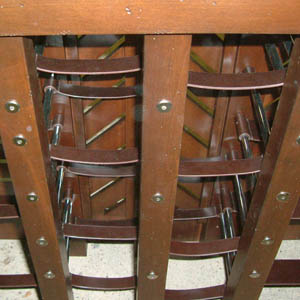 Designer: Orren Pickell Design Group, Inc.
Location: IMAGINE Your Home by Orren Pickell in Northfield, IL
Architect: Orren Pickell Design Group, Inc.
Builder: Orren Pickell Designers and Builders
Custom Leather-Lined Tray, Le Germain Hotel, Toronto
C.C. Limited recently provided the leather for custom trays used for personal items that are part fo the decor of luxury suites at Le Germain Hotel, one of Toronto's most prestigious boutique hotels.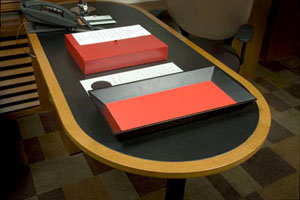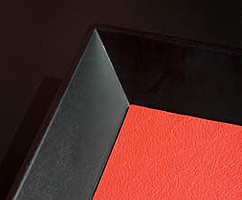 Leather-Lined Tray
Photo: Peter Beck
Custom Leather Logbox
C.C. Limited recently constructed this beautiful logbox for a customer with a very specific vision of what was required. We utilized C. C. Architectural's LeatherLok tm product unique surface treatment that is both elegant and eye-catching!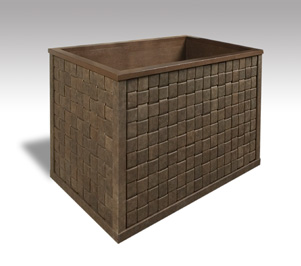 Leather Logbox
Photo: Peter Beck
Custom Leather Chessboard
When a customer of C.C. Limited went looking for a piece that would compliment their enviroment - a games room in an exlusive lodge in Alaska - C. C. Limited was able to arrange the fabrication of a pair of large (approximately 45" square) chess board in rich, smooth, beautiful leather.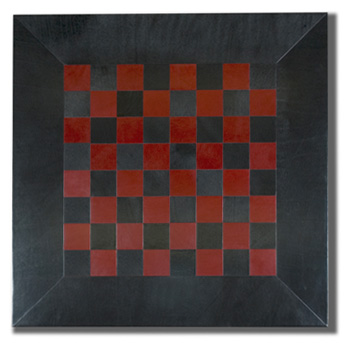 Leather Chess Board.
Photo: Peter Beck